Chapter 13 Bankruptcy
Chapter 7 Bankruptcy
Credit Card Lawsuit Defense
Mortgage Foreclosure Defense
Evictions
Condominium/Homeowners Assessments
Child Support Arrears
All Types of Debt
Vehicle Accidents
Slip & Falls
Workplace Injuries
Police Brutality
Dog Bites
All Other Injuries
Ackeret Law is general practice law firm.
Probate
Real estate
Civil Litigation
Breach of contract
All other legal matters
Debt & Injury Law Center generally offers flat fees at lower rates than other law firms.
Personal injury: starting at 1/3rd of of any recovery, settlement or judgment, depending on complexity
Credit card case defense:  $699.00 for cases under $10,000; $1,399 for cases over $10,000 for cases in the Third Municipal District of Cook County (Rolling Meadows); call for pricing for other counties
Chapter 7 bankruptcy: starting at $1,299 plus filing fees
Chapter 13:  Flat fee, sometimes with no money down
Hourly billing:  starting at $250 depending on complexity
Please contact Debt & Injury Law Center for flat fee or hourly rates for any other type of case
Christopher N. Ackeret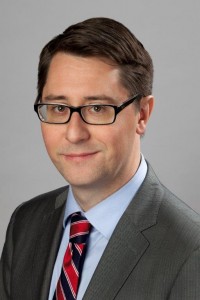 I opened Debt & Injury Law Center in 2012 as a consumer debt and personal injury law firm. Over the years, I've helped hundreds of clients solve with debt problems and recover for their personal injury claims.
In 2014, Debt & Injury Law Center expanded to include Ackeret Law to assist clients with general practice and business related legal matters. Ackeret Law currently represents a diverse clientele, including small businesses, homeowners associations and real estate investors.
Prior to opening Debt & Injury Law Center and Ackeret Law, I was an associate attorney at Klein, Daday, Aretos & O'Donoghue in Schaumburg for nine years. During my time as a senior associate, I represented a wide variety of clients including banks, federal lending institutions, homeowners associations, small and large businesses, in addition to thousands of individuals eligible for legal services provided as a benefit of their membership in a large local union.
I graduated from Loyola University Chicago in 2000 with a Bachelor of Science. I earned my Juris Doctor from Chicago-Kent College of Law in 2003. I am licensed to practice law in the state of Illinois and in the Northern District of Illinois.
I currently live in Park Ridge with my wife and three children.
Phone:  (224) 789-8529
Email: chris@debtandinjurylaw.com and chris@ackeretlaw.com
Fax: (312) 256-9154
Address:
NEW Suburban location AS OF OCTOBER 2020:
1051 Perimeter Drive, Suite 300
Schaumburg, IL 60173
We are a debt relief agency. We help people file for relief under the bankruptcy code.

Attorney Advertising. This website is designed for general information only. The information presented at this site should not be construed to be formal legal advice nor the formation of a lawyer/client relationship.

Copyright 2020 Debt & Injury Law Center, LLC d/b/a Ackeret Law. All rights reserved.