Christopher N. Ackeret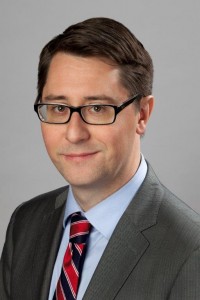 I opened Debt & Injury Law Center in 2012 as a consumer debt and personal injury law firm. Over the years, I've helped hundreds of clients solve with debt problems and recover for their personal injury claims.
In 2014, Debt & Injury Law Center expanded to include Ackeret Law to assist clients with general practice and business related legal matters. Ackeret Law currently represents a diverse clientele, including small businesses, homeowners associations and real estate investors.
Prior to opening Debt & Injury Law Center and Ackeret Law, I was an associate attorney at Klein, Daday, Aretos & O'Donoghue in Schaumburg for nine years. During my time as a senior associate, I represented a wide variety of clients including banks, federal lending institutions, homeowners associations, small and large businesses, in addition to thousands of individuals eligible for legal services provided as a benefit of their membership in a large local union.
I graduated from Loyola University Chicago in 2000 with a Bachelor of Science. I earned my Juris Doctor from Chicago-Kent College of Law in 2003. I am licensed to practice law in the state of Illinois and in the Northern District of Illinois.
I currently live in Park Ridge with my wife and three children.